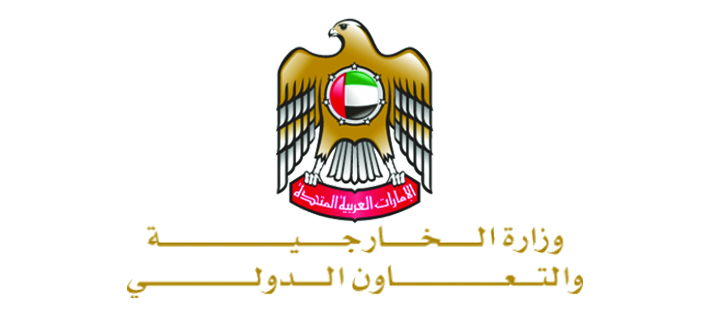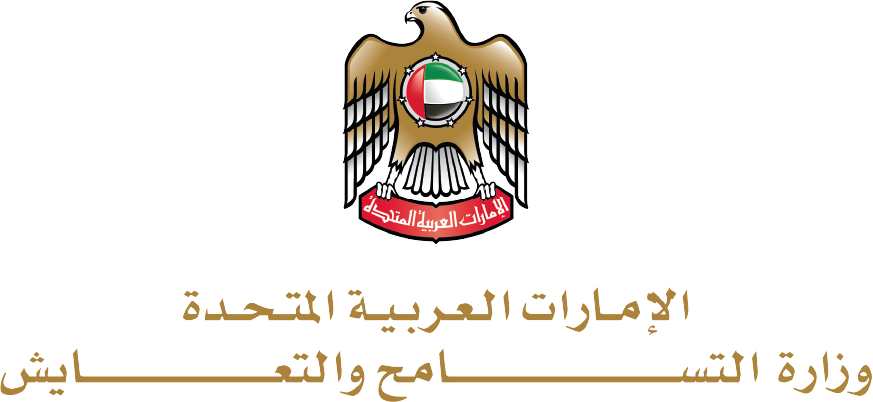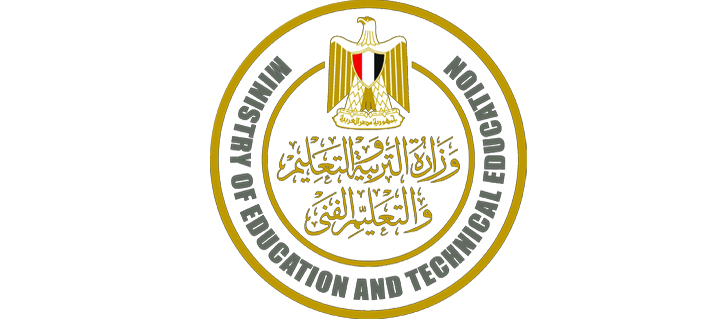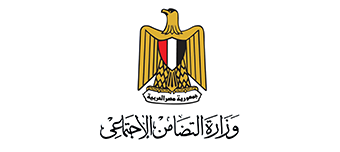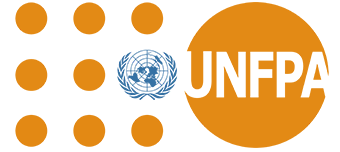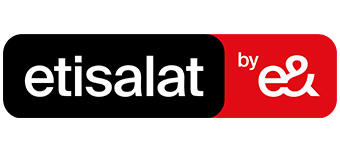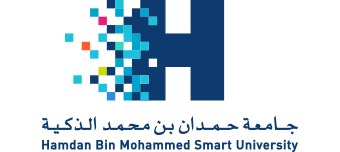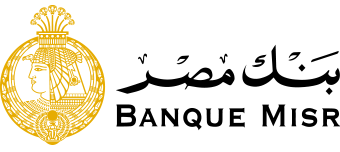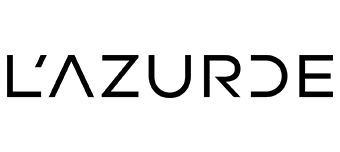 Why Choose almentor Business?
A trusted online training platform that offers an exceptional training experience which leads to productivity improvement.
• A training platform dedicated to your brand with a control panel and information system that allows monitoring your team's progress and achievement.
• Enables creating tailored courses for your team's needs and your own LMS.
• Helps organizations launch their educational and awareness initiatives that enhance their societal role.
Contact Us Now
Our Products
Almentor Business provides the best learning experience for your team.
Get the best features your organization needs
Branded and Customized Platform
Monitoring Team's Progress
Customized Groups for Learners
Learn More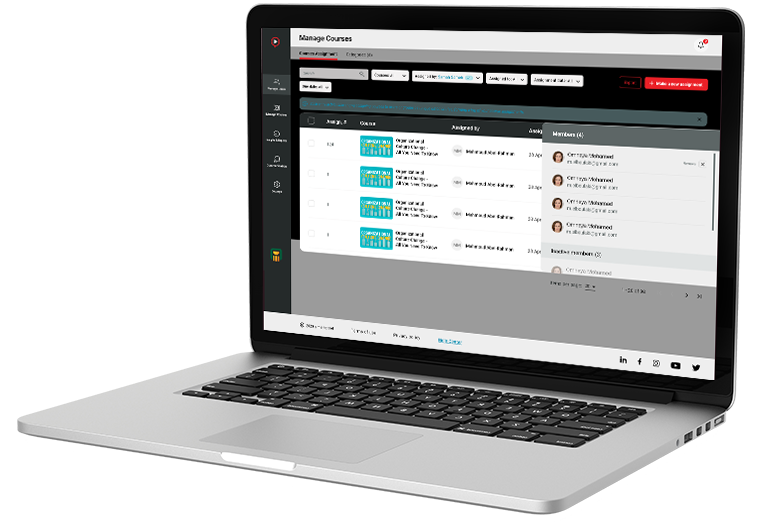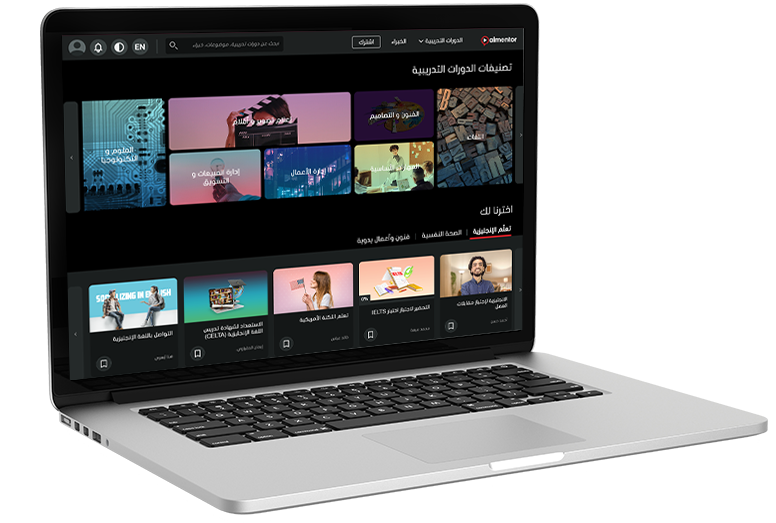 Our Services
Tailored Learning Courses That Match Your Business Needs
Tailored to your organization's specific needs, almentor Business supports enterprises and companies in developing their educational and awareness initiatives to enhance their social impact.
Learn More
Testimonials
Discover the success partners' experiences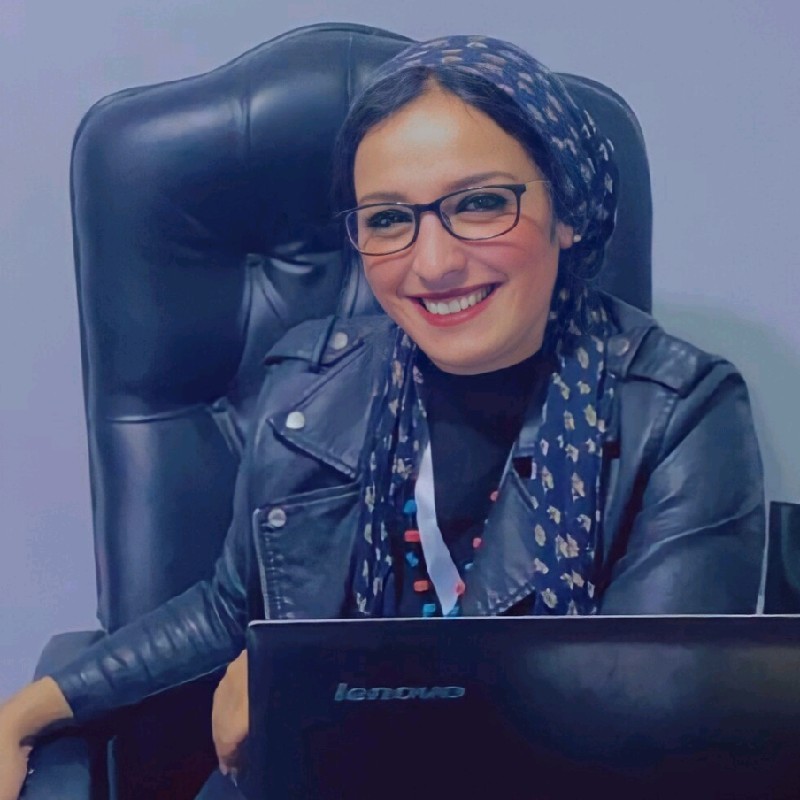 We used to face a problem before, which is the lack of an integrated platform for training employees from different departments, but almentor Business provides appropriate development plans for all employees in their different departments.
Shereen Mustafa Emam
Advanced Solutions HR & Development Manager - Neptune advanced solutions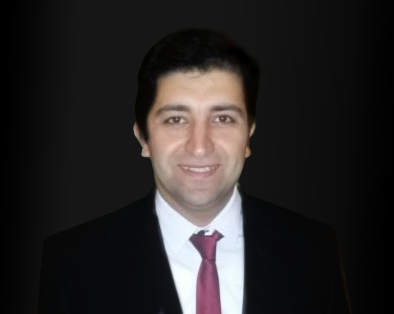 We enjoyed and benefited from our cooperation with almentor Business platform on company and personal level.
Osama Mohsen
Cluster L&D Manager - SUNRISE Resorts & Cruises.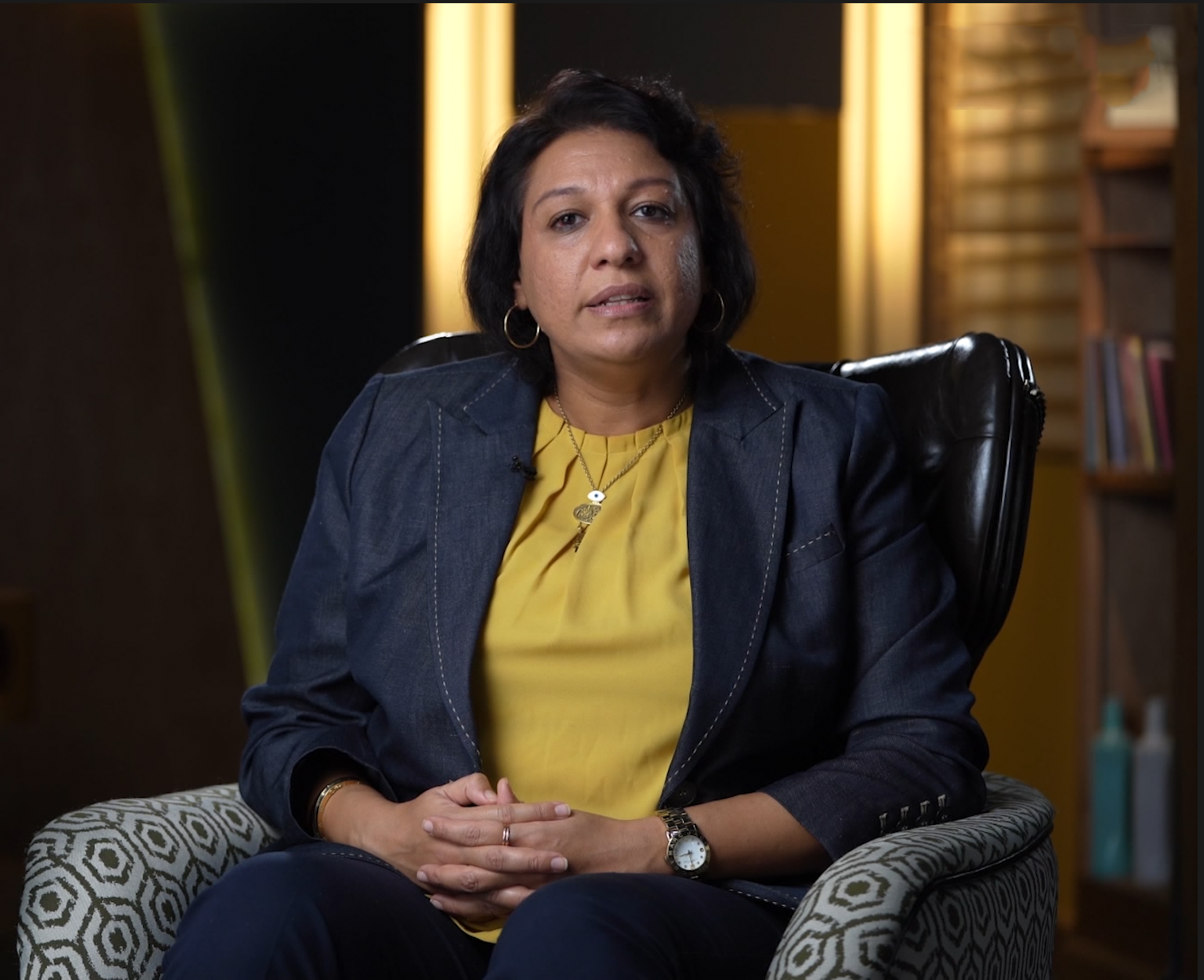 We are proud to be from the very first organizations that contracted to provide our customized training platform with almentor Business, which contains different sets of training courses in the technical, professional and personal aspects
Yasmine Adel
Head of Learning and Development - National Bank of Egypt.
Explore almentor Courses
Access Hundreds of Courses and Skill Sets
Our Latest News
We Share our Success with You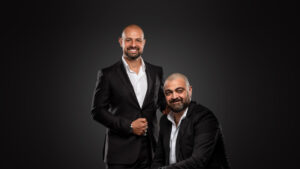 With a Total Funding of $14.5 Million, Almentor Leads the Video-Based Continuous E-learning Industry in the MENA Region
Almentor.net, the leading video e-learning platform in the MENA region, has announced raising $6.5 million in Series B Funding Partech led this financing round, with the participation of Sawari Ventures, Egypt Ventures, and Sango Capital, thus bringing the total financing that the company has garnered since its inception to $14.5 million. Speaking about the company's goals and endeavors, Dr. Ihab Fikry, CEO and co-founder of almentor, stated: "We are now leading the continuous video learning industry in the Arab region, and we have a responsibility that goes beyond our ambitions for almentor company. Our responsibility now is to work unceasingly to improve the industry as a whole in the Arab region, and this can only be achieved through gaining the confidence of the Arab learners in the value, professionalism, and impartiality of the content provided by the platform and working in line with the global learning trends."
Read More
اقرأ المزيد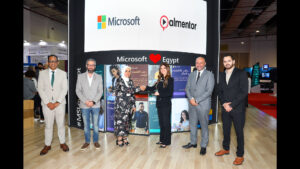 Almentor Signs a Memorandum of Understanding With Microsoft to Empower People of Determination
Keeping pace with the rapid changes in the EdTech landscape and the requirements of digital transformation, almentor is keen to devote strenuous and tangible efforts to introduce great learning and development opportunities to every segment of the society, including the people of determination to stimulate their role as active and productive individuals. Accordingly, almentor signed a memorandum of understanding with Microsoft at CAIRO ICT 22 - (International Technology Fair and Forum for the Middle East & Africa), based on a shared objective with Microsoft to use tools and educational programs that empower people of determination, by training students and teachers with hearing impairments using sign language innovatively and uniquely and with the best practices in the field of self-learning to unlock their potential. Under this agreement, Microsoft will provide "Microsoft Education"" programs to be available on almentor platform including programs for learning cloud technologies for teachers, as well as providing technical advice related to the modern curriculum, in addition to the assessment tools that enable users to achieve remarkable results. On the occasion, Eng. Sally Metwally, executive vice president for Business Development, stated that almentor's corporate social responsibility has been at the heart of our operations. Moreover, we always take major steps to assure our commitment to delivering the highest quality of products and services. Hence, almentor was keen to collaborate with Microsoft to provide smart solutions that enhance self-learning by providing knowledge and training to develop the skill set of both hearing-impaired students and teachers through its platform, along with reinforcing their digital skills and competencies to meet labour market needs and achieve professional and personal learning goals. As a result, Arabs with hearing impairment will be able to easily acquire high-quality learning experiences. Equally important, almentor provides specialized trainers to translate educational content using sign language, in addition to professional training content for Microsoft learning programs. Almentor also provides marketing training programs using Microsoft channels and hosting the content on the Microsoft Azure cloud platform designed to help bring new solutions with tools and frameworks of the learner's choice. Furthermore, almentor's platform has proudly delivered more than three million learning experiences since its inception in 2018, and it seeks, through its partnership with Microsoft, to enhance the knowledge and skills of more than 10 million people of determination in the Arab world. About almentor: Almentor is an Arabic platform for self-learning via the Internet, aiming to empower the Arab person by providing the necessary skills to advance in their professional career and personal development, through gaining access to its rich library of training courses, delivered by hundreds of specialists and experts in various fields.
Read More
اقرأ المزيد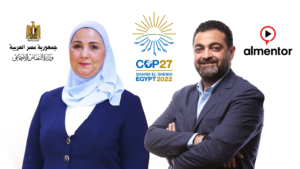 Almentor Signs a Partnership With the Ministry of Solidarity to Train Climate Change Conference Volunteers in Egypt
Almentor, the Arab platform for self-learning, announced its partnership with the Egyptian Ministry of Social Solidarity, to train 2,400 applicants to volunteer at the Climate Change Conference. This partnership comes as an opportunity to build and develop the volunteers' capabilities, as the partnership is considered the penultimate stage in selecting the best volunteers for the Climate Change Conference "COP27" that will take place in November, this year. Ahmed Seada, Assistant Minister of Social Solidarity for Civil Society, affirmed the ministry's belief in the value of volunteers participating in one of the most important international events and conferences that are held in Egypt. Proceeding from its responsibility towards the climate conference volunteers from Egypt and Africa, the ministry focused on providing them with advanced and intensive programs for building capacity and skills, so this would be appropriate preparation for organizing a major event such as the Climate Change Conference. For her part, Sally Metwally, vice president of Business Development at almentor, believes that the partnership with the Ministry of Social Solidarity is a critical step that will contribute to developing the capabilities of young volunteers at COP27. Notably, almentor plays a key role in the development of volunteers by providing free access to more than 700 courses, after completing 8 training tracks selected by the ministry, which represents the penultimate stage in the qualifiers to select the best candidates to attend the conference.
Read More
اقرأ المزيد
prev
next
Improve Your Team's Performance
Raise Your Team's Skills Now
Schedule a call, evaluate your team's training program, and learn about our effective training solutions.
Contact Us